Lao Spices by Saeng's Kitchen
Introducing Lao Spices by Saeng's Kitchen, the ultimate destination for Lao-inspired spices that will elevate your culinary creations. Our carefully curated range of seasonings, including Lao laab, Lao BBQ, and Lao sweet chili, are designed to add an authentic touch of Laos to your cooking endeavors. With Lao spices on hand, you'll have the essential tools to transform any dish into a flavor-packed masterpiece. Whether you're a seasoned chef or a busy home cook, these spice seasonings are your secret weapon to creating quick and delicious meals for your family in under 30 minutes. Discover the flavors of Laos with Saeng's Kitchen seasonings and take your cooking to new heights.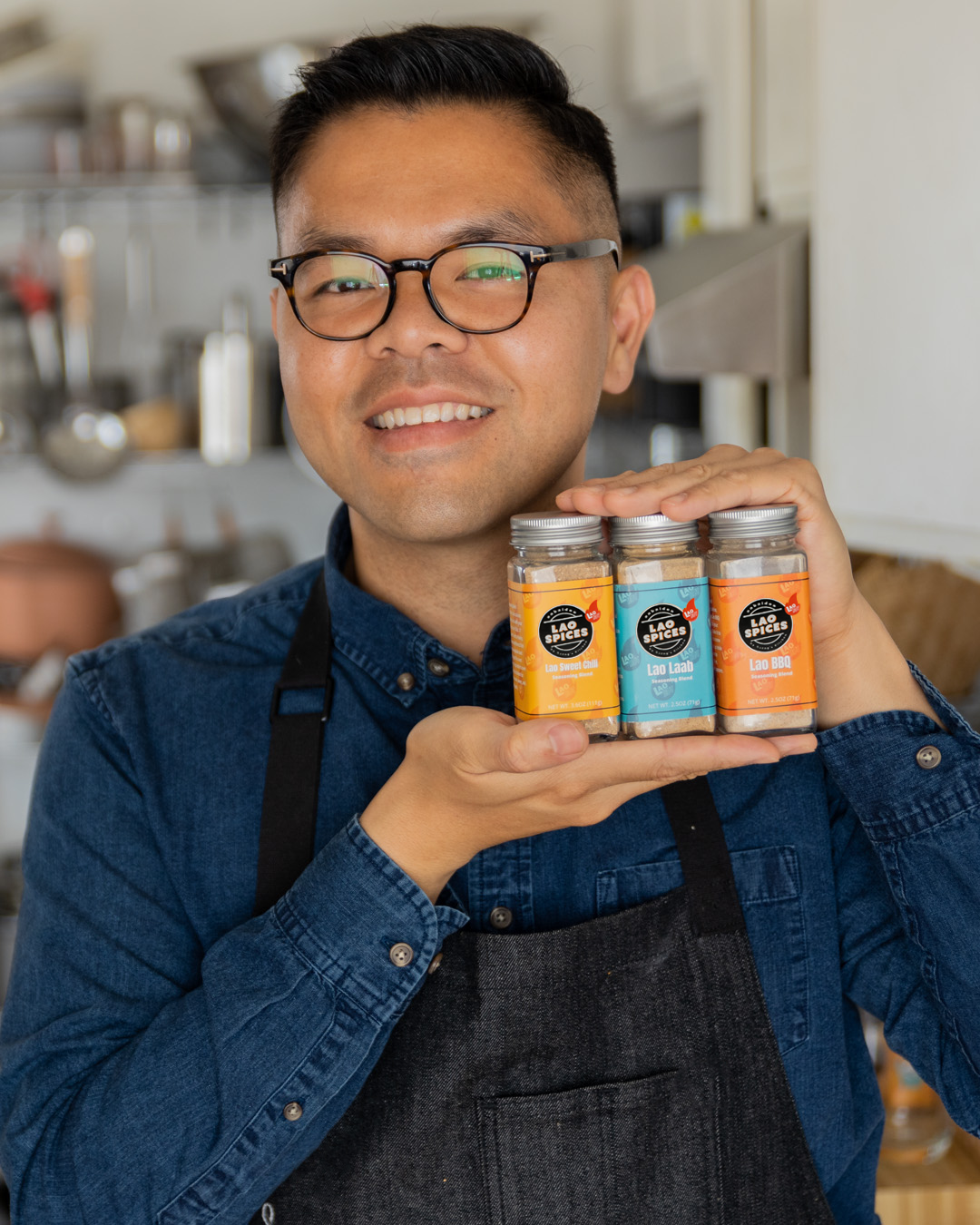 Meet the Founder
Sabaidee! I'm Saeng Douangdara, a personal chef and content creator with a deep-rooted passion for Lao cuisine. As a Lao refugee, I immigrated to the United States with my parents and was raised in the vibrant state of Wisconsin. Growing up, my mother's delicious Lao cooking was a daily delight that shaped my palate and ignited my love for the flavors of my heritage. Today, I channel that passion into uplifting and centering Lao food through my work. From creating delectable dishes to sharing my culinary adventures online, my ultimate joy lies in introducing Lao food to people from all walks of life. Join me on this flavorful journey as we celebrate the rich traditions and vibrant tastes of Lao cuisine together.